... for the implementation of sound, long-term tax policies that promote the global competitiveness of the U.S. high technology industry.
The Silicon Valley Tax Directors Group is composed of representatives from leading high-technology companies with corporate offices predominantly located in the area between San Francisco and San Jose, California (widely known as the "Silicon Valley"). The group was formed in 1981.
Visit the SVTDG Web site at www.svtdg.org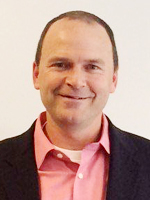 Stuart White
B.A. Rice University; M.P.A. University of Texas-Austin
Vice President, Tax & Treasury
FireEye, Inc.
601 McCarthy Boulevard
Milpitas, California 95035
Professional Organizations
American Institute of Certified Public Accounts; Tax Executive Institute
Background
Public accounting and corporate tax management. Currently responsible for worldwide corporate tax, treasury and risk management.
Company Profile
FireEye is the leader in stopping the new breed of cyber attacks, such as advanced malware, that easily bypass traditional signature-based defenses and compromise the majority of enterprise networks. The FireEye solutions supplement traditional and next-generation firewalls, IPS, anti-virus, and gateways, which cannot stop advanced threats, leaving security holes in networks.