... for the implementation of sound, long-term tax policies that promote the global competitiveness of the U.S. high technology industry.
The Silicon Valley Tax Directors Group is composed of representatives from leading high-technology companies with corporate offices predominantly located in the area between San Francisco and San Jose, California (widely known as the "Silicon Valley"). The group was formed in 1981.
Visit the SVTDG Web site at www.svtdg.org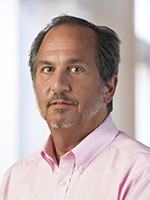 Thomas J. Vallone
J.D., Harvard University; B.A., Rutgers University
Senior Vice President, Global Tax
Dell Technologies
401 Dell Way
Round Rock, Texas 78682
Contact
tom.vallone@dell.com
Background
Current responsibilities include global corporate tax.