... for the implementation of sound, long-term tax policies that promote the global competitiveness of the U.S. high technology industry.
The Silicon Valley Tax Directors Group is composed of representatives from leading high-technology companies with corporate offices predominantly located in the area between San Francisco and San Jose, California (widely known as the "Silicon Valley"). The group was formed in 1981.
Visit the SVTDG Web site at www.svtdg.org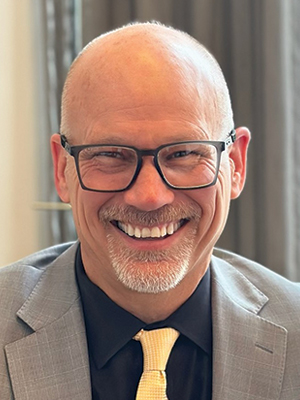 Tim Seitz
B.B.A., Eastern Michigan University; J.D., University of Colorado Law School
Vice President Tax, Trade & Government Affairs
Aptiv, PLC
Professional Organizations
Colorado CPA, AICPA, Colorado Bar
Background
Advisory Panel Eclipse Ventures. Principal, Value Chain Management KPMG. Senior Vice President, Financial Supply Chain Design, Tax Trade; Flextronics International, Ltd. Partner, Deloitte & Touche, LLP, various offices. Current responsibilities include Aptiv Vice President Tax, Trade & Government Affairs.
Company Profile
Aptiv is a European multi-national headed by Aptiv PLC, a publicly traded Irish resident entity. Collectively, the Aptiv Group is one of the largest technology suppliers in the global automotive and emerging mobility industry providing. Its mission is to be a leader provider of technology solutions that integrate hardware, software, data and analytics into solution sets that together make all forms of mobility "safer" (reducing injury and property damage), "greener" (facilitating transition to cleaner and more sustainable energy sources), and more "connected" (harnessing the power of data to improve efficiency, access, and congestion). The Aptiv Group counts as its customers all 25 of the largest automotive original equipment manufacturers ("auto OEMs") in the world as well as a growing list of emerging mobility customers in the ride sharing, car sharing, fleet management, public transportation, package delivery ancillary transportation fields, and other adjacent industries. Aptiv is one of the largest vehicle component manufacturers, and our customers include all 25 of the largest automotive original equipment manufacturers ("OEMs") in the world. We operate 109 major manufacturing facilities and 14 major technical centers utilizing a regional service model that enables us to efficiently and effectively serve our global customers from best cost countries. We have a presence in 45 countries and have approximately 16,000 scientists, engineers and technicians.