... for the implementation of sound, long-term tax policies that promote the global competitiveness of the U.S. high technology industry.
The Silicon Valley Tax Directors Group is composed of representatives from leading high-technology companies with corporate offices predominantly located in the area between San Francisco and San Jose, California (widely known as the "Silicon Valley"). The group was formed in 1981.
Visit the SVTDG Web site at www.svtdg.org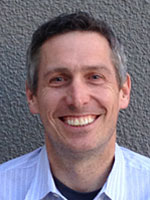 Ted Price
B.S. Michigan State University; J.D. University of Michigan Law School
Vice President of Tax
Facebook, Inc.
1 Hacker Way
Menlo Park, California 94025
Contact
tprice@fb.com
Professional Organizations
Santa Clara Valley Chapter of Tax Executives Institute
Background
VP, Treasurer at Micromuse. Director Tax & Treasury at BigBand Networks. Current responsibility is Treasurer and Tax Director at Facebook.
Company Profile
Facebook builds tools that enable its users to connect, share, discover, and communicate with each other; enables developers to build social applications on Facebook or to integrate their websites with Facebook; and offers products that enable advertisers and marketers to engage with its users. The company was founded in 2004 and is headquartered in Menlo Park, California.