... for the implementation of sound, long-term tax policies that promote the global competitiveness of the U.S. high technology industry.
The Silicon Valley Tax Directors Group is composed of representatives from leading high-technology companies with corporate offices predominantly located in the area between San Francisco and San Jose, California (widely known as the "Silicon Valley"). The group was formed in 1981.
Visit the SVTDG Web site at www.svtdg.org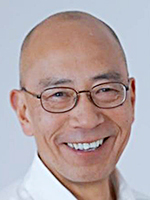 M. Paul Matsusaka
B.A. University of Michigan, Ann Arbor; J.D. Ohio State University College of Law
Vice President of Tax
Informatica
2100 Seaport Boulevard
Redwood City, California 94063
Contact
mmatsusaka@informatica.com
650.385.4329 OFFICE
Professional Organizations
TEI, ABA, AICPA
Background
Big Four International Tax Services Partner, VP Finance - Tax Group Director Global 500 company. Current responsibilities include worldwide corporate tax compliance, reporting and risk management.
Company Profile
Informatica is an Enterprise Cloud Data Management company providing a platform infrastructure for modern enterprise data management and analytics.