... for the implementation of sound, long-term tax policies that promote the global competitiveness of the U.S. high technology industry.
The Silicon Valley Tax Directors Group is composed of representatives from leading high-technology companies with corporate offices predominantly located in the area between San Francisco and San Jose, California (widely known as the "Silicon Valley"). The group was formed in 1981.
Visit the SVTDG Web site at www.svtdg.org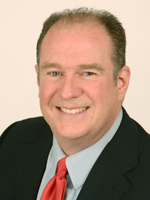 James K. Lucas
B.S. San Jose State University; M.S. San Jose State University
Vice President, Tax
GlobalLogic
1741 Technology Drive, 4th Floor
San Jose, California 95110
Contact
408.638.5844 OFFICE
jim.lucas@globallogic.com
Professional Organizations
Santa Clara Valley Chapter of the Tax Executive Institute; American Institute of Certified Public Accountants
Background
Public accounting. Currently oversee worldwide corporate tax.
Company Profile
GlobalLogic is a full-lifecycle product development services leader that combines deep domain expertise and cross-industry experience to connect makers with markets worldwide. Using insight gained from working on innovative products and disruptive technologies, we collaborate with customers to show them how strategic research and development can become a tool for managing their future. Headquartered in the United States, GlobalLogic operates design and engineering centers around the world, extending the benefits of its authentic global presence to its customers in digital media, electronics, healthcare, infrastructure, finance, retail, and telecom industries. The company works with both start-ups and industry leaders, including over eighty percent of the world's top technology brands.