... for the implementation of sound, long-term tax policies that promote the global competitiveness of the U.S. high technology industry.
The Silicon Valley Tax Directors Group is composed of representatives from leading high-technology companies with corporate offices predominantly located in the area between San Francisco and San Jose, California (widely known as the "Silicon Valley"). The group was formed in 1981.
Visit the SVTDG Web site at www.svtdg.org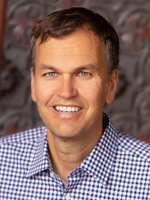 Alex Biegert
B.A. University of North Carolina at Chapel Hill; M.A. University of North Carolina at Chapel Hill
Senior Vice President, Tax & Treasury
Activision Blizzard, Inc.
3100 Ocean Park Boulevard
Santa Monica, California 90405
Professional Organizations
California CPA (inactive); Los Angeles Chapter of TEI
Background
Previously Chief Tax Officer of Delphi Automotive, Live Nation Entertainment and Ticketmaster Entertainment.
Company Profile
Activision Blizzard, Inc., a member of the S&P 500, is the world's most successful standalone interactive entertainment company. We delight nearly 500 million monthly active users around the world through franchises including Activision's Call of Duty®, Destiny and Skylanders®, Blizzard Entertainment's World of Warcraft®, Overwatch®, Hearthstone®: Heroes of Warcraft™, Diablo®, StarCraft®, and Heroes of the Storm®, and King's Candy Crush™, Pet Rescue™ and Farm Heroes™. The company is one of the Fortune "100 Best Companies To Work For®." Headquartered in Santa Monica, California, Activision Blizzard has operations throughout the world, and its games are played in 196 countries.