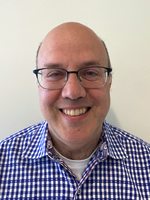 Joe Gruber
University of Pennsylvania BA; University of Miami School of Law JD; New York University School of Law LLM
Vice President, Tax
Tesla, Inc.
13101 Harold Green Road
Austin, Texas 78725
Background
Law Firm and private industry. Most recently spent past eight years as Senior Vice President of Global Tax at Pfizer.
Company Profile
Tesla designs, develops, sells and leases high-performance fully electric vehicles and energy generation and storage systems and offer services related to our sustainable energy products. Our mission is to accelerate the world's transition to sustainable energy.